Requirement:
A leading provider of engineered power solutions approached us to come up with a solution for one of their sites in Kent.
The Client had an existing modular control room building that required fire protection as the building was not fitted out at construction stage.
Around the clock coverage from an automatic fire extinguishing system to protect the control equipment within the building was required as this was crucial to the operation of the site.
SolarFire Systems was appointed to design and install a fire detection and gas extinguishing system to protect the building.
We were chosen as the Client wanted a quick turnaround on the project.
Solution:
Our solution was to install a fire detection and alarm system with external indication fitted to the building to notify personnel of the status of the fire suppression system prior to entering the building.
IG-55 Inert gas was chosen by our in-house design team as the extinguishing agent due to its small footprint. A pressure relief damper with a weatherproof louvre was fitted to the building to relieve room pressure during the initial discharge of the gas extinguishing system.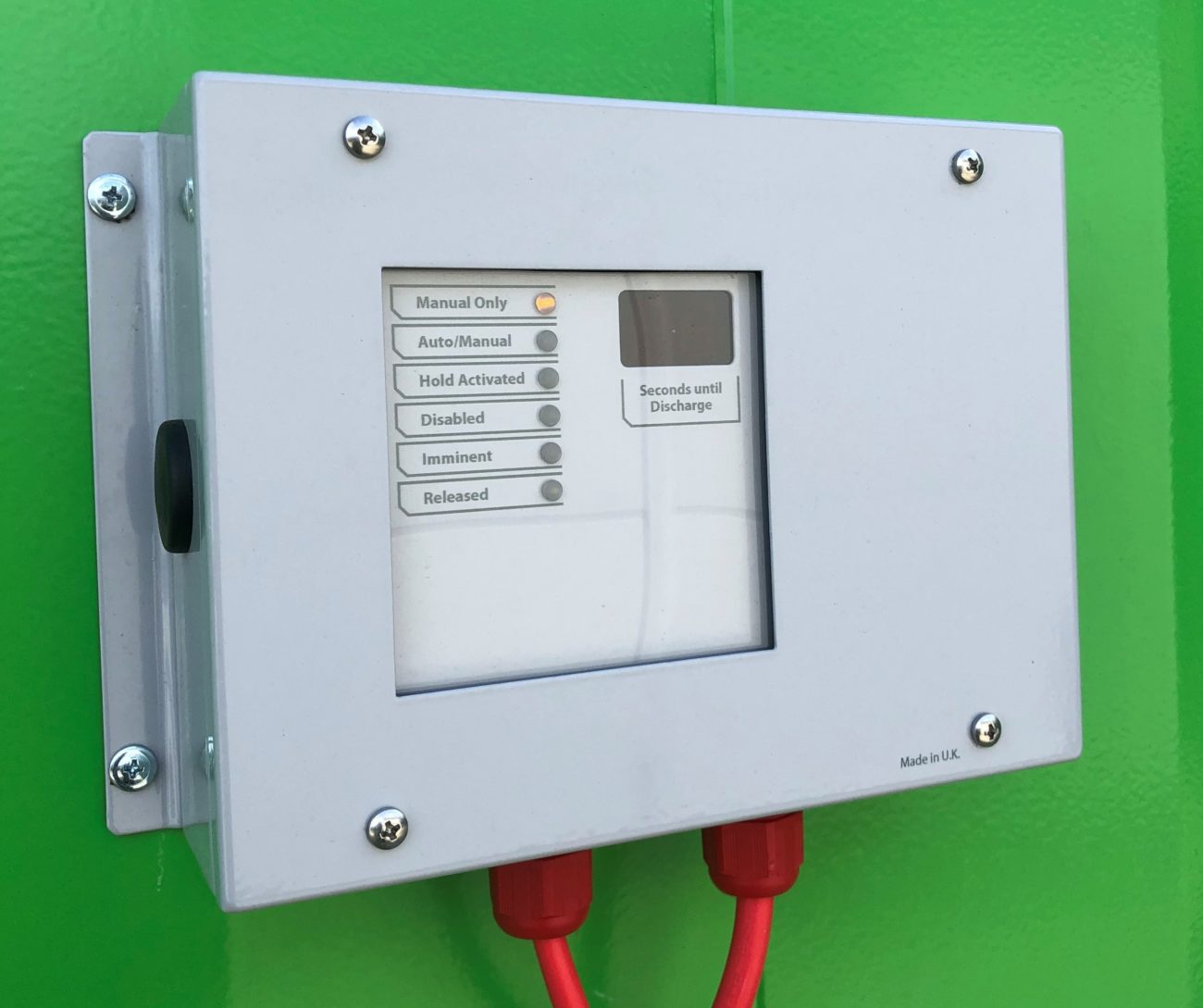 System design calculations and drawings were completed and submitted to the Client within a week of the order being received.
Once approval was given, SolarFire Systems installation and commissioning team completed the project within 3 days.
On completion, site staff were trained on the use of the system.
The building and vital site electrical control equipment are now protected by a fire detection and gas extinguishing system which is remotely monitored 24/7 as the control room is unmanned.