CHP is a technology that produces electricity and thermal energy at high efficiencies using a range of technologies and fuels.

With on-site power production, losses are minimised and heat that would otherwise be wasted is applied to facility loads in the form of process heating, steam, hot water, or even chilled water.

CHP can be found at an individual facility or building, or it can be a district energy, microgrid, and/or utility resource that supplies power and thermal energy to multiple end-users.

CHP equipment can provide resilient power 24/7 in case of grid outages, and it can be paired with other distributed energy technologies like solar photovoltaics (PV) and energy storage.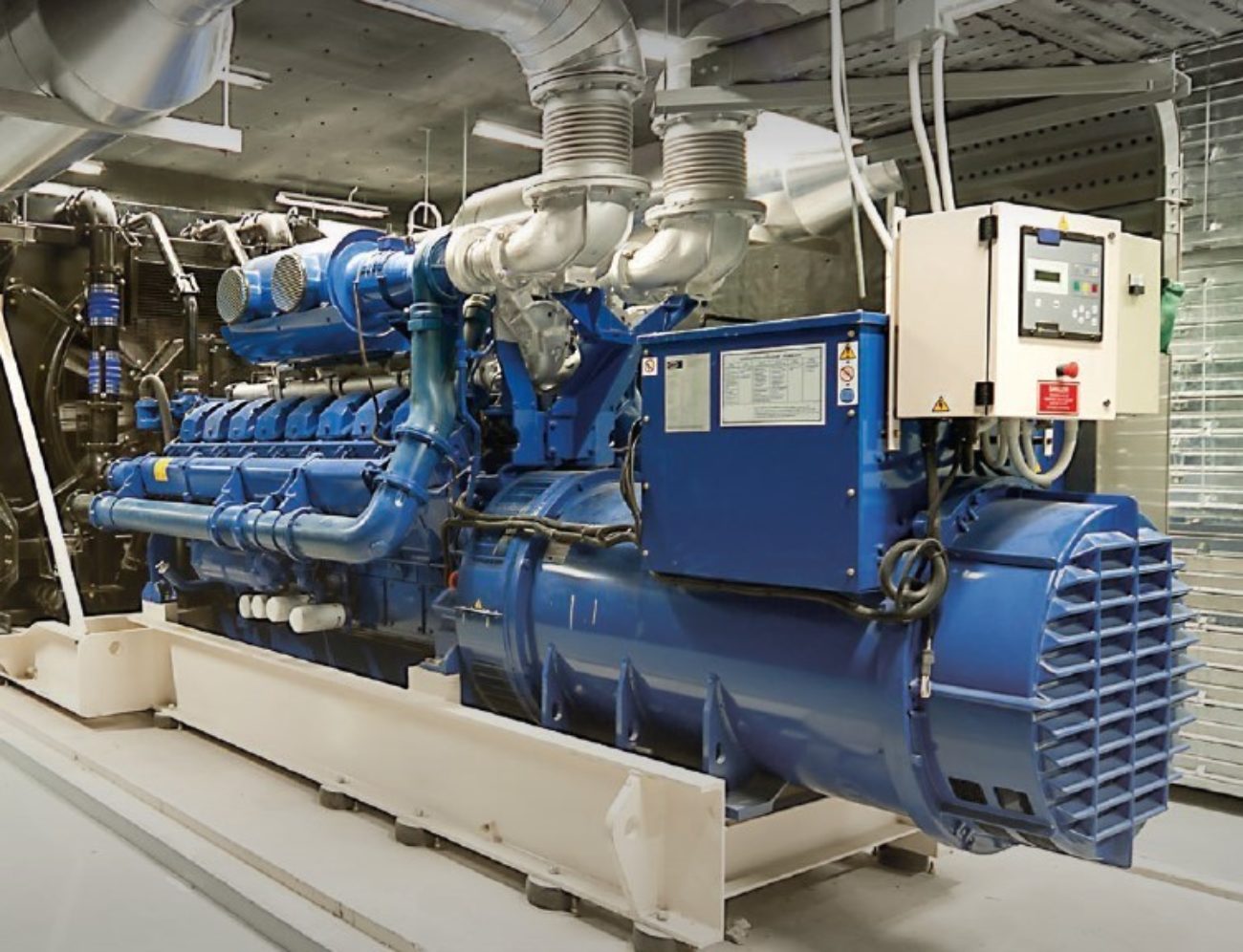 Water Mist
Low Pressure Water Mist & High Pressure Water Mist fire protection systems can protect a single generator or a number generator enclosures. It is also suitable for the protection of Steam Turbines.
Cylinder based or tank / pump based systems offer a cost efficient option for all power plant types.
Systems are installed in accordance with BS 8489-1:2016 Fixed fire protection systems. Industrial and commercial watermist systems - Code of practice for design and installation.
Systems approvals include FM, UL, IMO & VDS.

Condensed Aerosol
Condensed Aerosol systems offer a cost effective solution for protecting CHP generator enclosures.

The Condensed Aerosol Fire System suppression technology is based on the chemical reaction of solid energetic materials that generate, via the combustion process large amounts of a highly efficient, cost effective, micro particles of powdered aerosol that acts chemically and physically on the fire to extinguish within seconds.
Condensed Aerosol units are sized for volume protection and are extremely compact, intensely efficient and cost effective to install.
Applications
Diesel Generators
Natural Gas Generators
Steam Turbines
Bio Gas Generators
LPG Generators
HVO Generators
Power Distribution Rooms
Hydraulic Systems
Transformers
Machinery Spaces
Combined Heat & Power (CHP)
Substations
Why Choose us?
Prompt response from your initial enquiry
Highly qualified and friendly engineers on hand to answer any questions or queries you may have
Quick and easy installation resulting in the tightest deadlines being achieved
Fire Protection Systems from SolarFire Systems
Whether you need a new VESDA HSSD system, water mist fire suppression system or a water leak detection system installed at your commercial property, SolarFire Systems has you covered with many types of automatic fire extinguishing systems. We are known for our excellent customer service, our expertise, and our reliability. For more information on how we can help your business visit our website www.solarfiresystems.com or give us a call at 01628 902107.
For more fire safety tips, be sure to follow us on Facebook, Twitter, Instagram. LinkedIn and subscribe to our youtube channel.