Vizulinx is a fire alarm management solution which enables you to monitor your fire alarm or fire suppression systems remotely.
Highly configurable using an embedded web server and simple configuration wizard, it can be used to pass fire system events via e-mail, SMS, Modbus and message format using an IP connection.
Event notifications are triggered and processed immediately. Email or mobile phone messages can be routed to any number of recipients based on the fire alarm event types. These include fire, pre-alarm, fault, disable, in test, technical alarm and security.
As events are sent immediately, this reduces false alarms as it allows alarms to be investigated before sounding to prevent unnecessary evacuation.
Modbus connectivity enables a simple, low-cost integration into building management systems.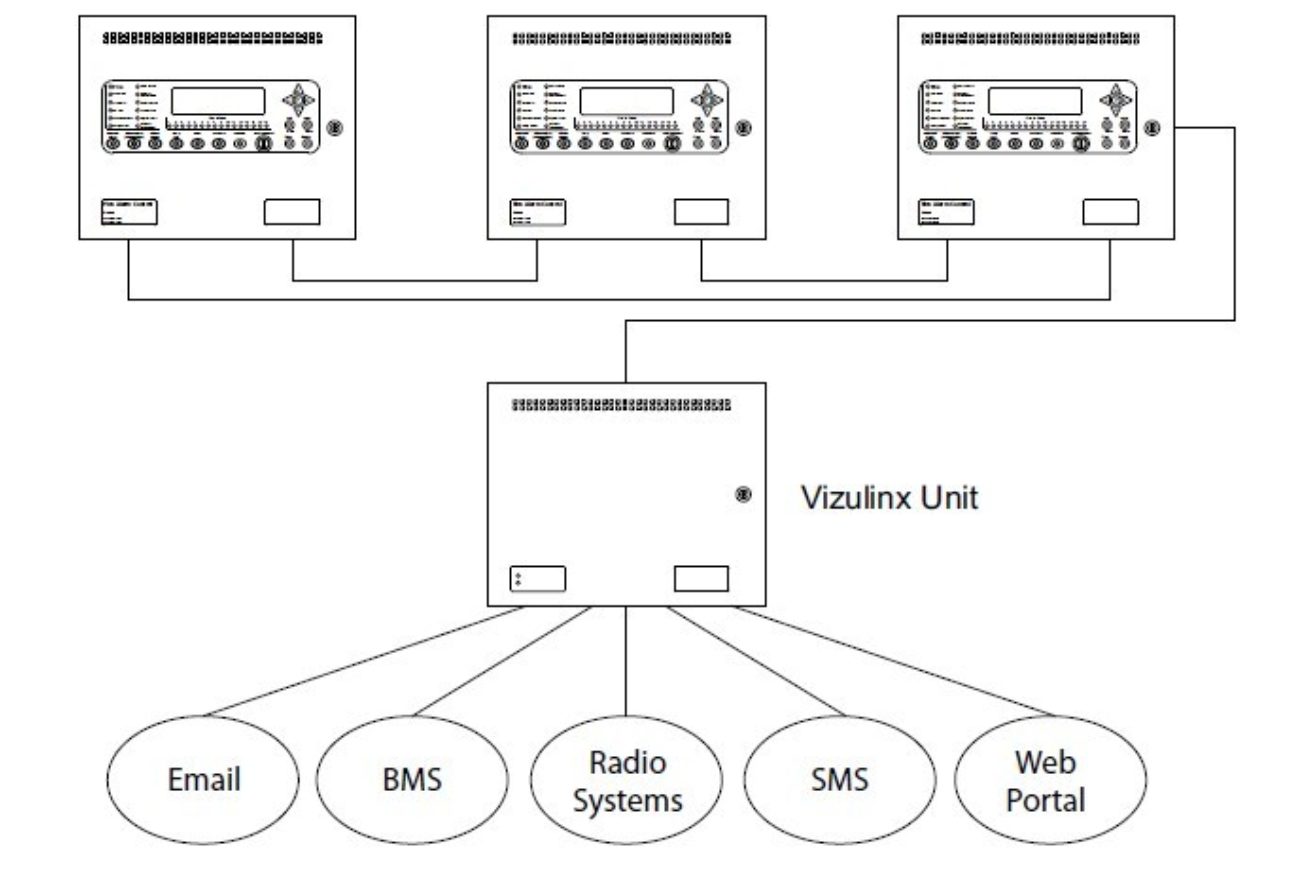 Through Mass Notification, Vizulinx keeps the occupants and key emergency responders aware of alarm conditions with location description or area messages and required event actions.
Connection to the fire panel can be either RS232 serial data from the Syncro family of panels or up to 16 switched GPIO inputs from other fire panels (including Taktis).
Provides building managers & service organizations instant updates on any faults & fire alarm activity, thus providing convenience and time-saving efficiencies.
Features
Monitor fire alarm activity on your workstation or mobile phone / tablet
Receive alerts by email, SMS or pager
Easy user subscription function - opt in opt out via text
Defined message notification for managers, engineers or building occupiers
Compatible with Modbus protocols
Configuration through embedded web server
Quick setup, user friendly operation
Internal memory event log
Isolated RS232 port
A convenient and cost effective solution
Housed or module only options
DIN rail mountable (module only)
Any questions about the products on this page? Get in touch now!
☎ 01628 902107 for an immediate response.